Description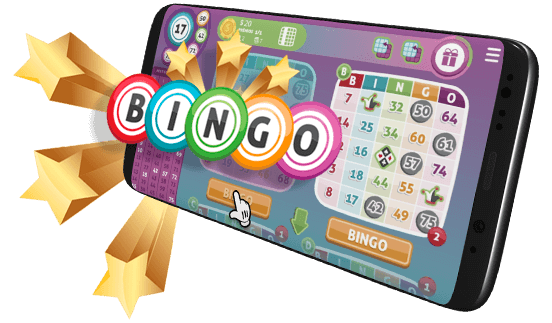 Bingo is a worldwide game, very common in casinos, church events and retirement homes. Very popular in the U.S., entertains family and friends
In this game, numbered balls are drawn individually from a globe. Then, the players mark their cards if the number is printed on it. Bingo has a great range of rules and different ways to win, patterns and scoring, but it is very easy and simple to play.


Mega Bingo Online Definitions
Players: No users limit.
Balls: 75
Card: 25 spaces grid, with an already filled space in the center (FREE Space) and 24 numbered spaces so the player can mark as the numbers are drawn.
Power Ups: Specific elements that can haste your plays or make your game better. We will talk about them further.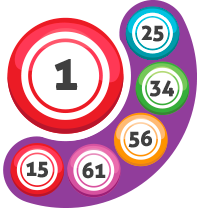 The Game
At Mega Bingo online from MegaJogos, this is how the game works:
The players choose individually from 1 to 4 card to use in the game.
Each round, a different number is drawn. If any of your cards has it printend, you can mark it.
As you complete a line, column, diagonal or a star pattern, the player only needs to call Bingo and will be included at the prize pool.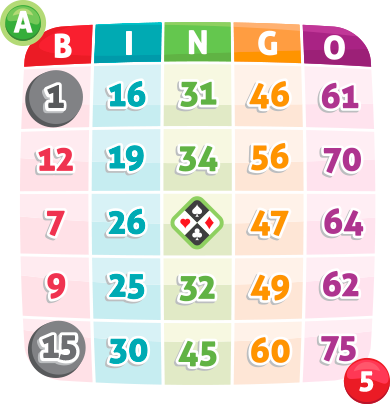 The Mega Bingo Online uses 75 numbers, with groups of 24 numbers per card (5 numbers per column) divided through B, I, N, G and O columns.
Each card is unique and has 24 aleatory numbers, with a range from 1 to 75.
The "B" column is for the numbers from 1 to 15;
The "I" column goes from 16 to 30;
"N" from 31 to 45;
"G" from 46 to 60;
"O" from 61 to 75.
The cards have 25 spaces, with 24 spaces filled with numbers and a "FREE" central space, automatically marked by all players each round. All other spaces must be marked as the balls are drawn, in a way that a line, column or diagonal is filled.
Gameplay hints

To mark each drawn number, just click it and it will be selected.

To change between your purchased cards during the game, just click the green arrow.

Look for a red circle on the bottom of each card. This indicates how many of the drawn numbers are left to be marked on it.
As in the real life game, you need to call when you hit a Bingo. To do so, just press the button

Know the Power Ups and call BINGO before your opponents

An random number (that wasn't drawn yet) of each card turns into a marked number.

All drawn numbers that aren't marked yet are highlighted for 10 seconds

Exchange your card for a new one with the drawn numbers already marked.

You choose any number that wasn't drawn and mark it.
Card Types

In this card, the numbers are presented in a random order .

Special card with the numbers ordered in an increasing order.
Main Game Functions
Buy Cards
Buy up to 4 cards to contest all the accumulated prize pot. There are special cards with ordered numbers that can help you win.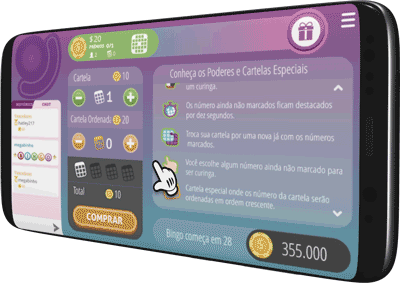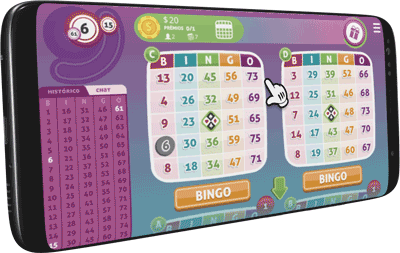 Mark Numbers
Click the card numbers to mark them, use the arrow to see your other cards and stay tunned for the called numbers, since some ability is needed to recover the missed numbers.
Use Power Ups
The Power Ups balance the dispute for the prize and even if you're not going that well on the round they can take you back to the game if used with strategy.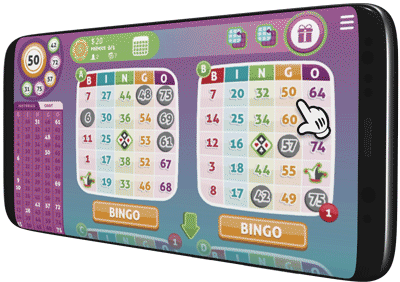 Call Bingo
If you marked right, make haste and click the "bingo" button to claim your prize. Completing lines, columns, diagonal or a star pattern are the ways to win.