The Game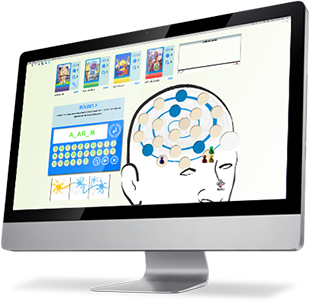 Eureka is a GameVelvet exclusive, where the objective is forming words and scoring the highest number of points, as fast as you can.
General Rules:
Eureka consists in combining letters to form the highest number of words, at the lowest time possible.
The players take turns as leaders, depending on the speed they form known and unique words.
The first to reache the check-point score extra points, but unlocks an extra letter to his/her opponents, making the game more challenging and thrilling.
There are 4 check points (blue tiles) at the board.
The winner is the one who scores more points at the end of the match.
The match happens in 3 rounds. Each round, a different challenge:
Round 1 - Forming Words: the players recieve 6 letters and must form words with 4 to 10 letters.
Round 2 - Completing Word: a total of 20 words, using all the alphabet's letters.
Round 3 - Completing with Sufixes: The player must complete the already initiated waords with sufixes.
At Eureka words game isn't possible to repeat or invent words. When that happens, a message alerts the player, that can insert a new option or "jump" the word.
No accentuation needed so you can play faster.